Top quality language teaching demands first-tier professional teachers. All of our teachers have received systematic training in "Teaching Chinese as a Foreign Language," and are experienced in Chinese language teaching (CLT) from working with Chinese learners from over 60 countries in the world. At the core of eChineseOnline are systematic instructor-led video courses.
Selected Chinese Teachers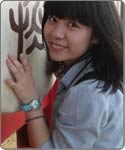 For me, teaching Chinese is one of the best jobs out there. I am always interested in communicating with different people from different parts of the world. I am outgoing and open-minded. I enjoy traveling, karaoke, and sports. I enjoy exploring new things and am always prepared to take on new challenges. I believe that we all have our own niche - something so unique and innate to us that we enjoy every second of it and can naturally do better than others.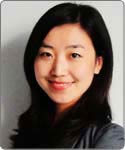 My mom was a Chinese teacher in a high school and I've always wanted to be a teacher since I was a kid. I love the feeling seeing my students speaking Chinese fluently with native Chinese people. It was such a full-filling experience. I like to treat my students as friends, and enjoy exchanging ideas with them. In my spare time, I enjoy reading poems, watching movies and listening to classic music.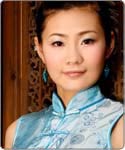 I am an extroverted person who loves smiling and communicating. I am interested in learning languages and cultures from different countries. I do believe that language is the best carrier of culture so I became a Chinese teacher. I enjoy drawing, dancing, and performing on stage (I was a professionally trained actress). And I love reading history books! Chinese is a language of distinctive features. It has the characters that don't exist in western language systems. I will share with you these features in my lessons. A journey of a thousand miles begins with a single step. Are you ready?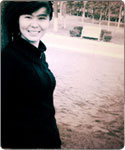 I am passionate about music. They are essential parts in my life because they give me vitality. However, teaching Chinese has been and will always be my biggest passion in life. My goal is to introduce you the beauty of the Chinese language and culture, and to provide you with the tools you can use to communicate with the people in a country with 1.3 billion population!